Frederick Lukash, M.D.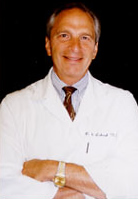 Dr. Frederick Lukash, a board-certified cosmetic and reconstructive plastic surgeon, and author of the new book, "The Safe And Sane Guide To Teenage Plastic Surgery," is my guest. We discuss what makes teenage plastic surgery unique, the pros and cons of having surgery, and what both parents and teens need to know, and much more.
Click play button below to listen:
It look's like you don't have Adobe Flash Player installed. Get it now.